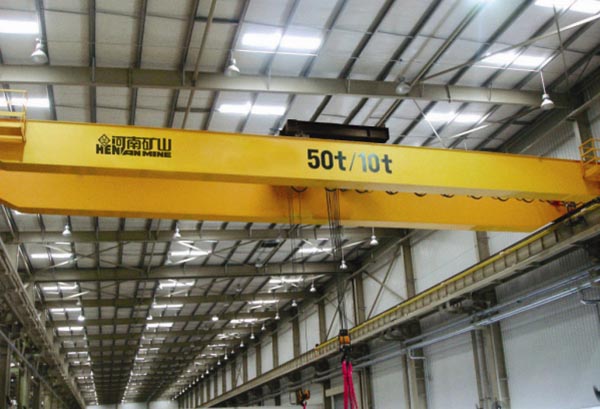 Henan Mining Crane Co., Ltd. is a joint-stock industrial enterprise mainly engaged in the design, manufacture and sale of bridge crane, gantry cranes, electric hoists and their accessories with a brand name of "mine source".Our company is the vice chairman company in China Heavy Machinery Industry Association and a member of China Quality Inspection Association.
The company has more than 3,100 employees, covering an area of ​​680,000 square meters, with assets of 1.033 billion yuan, more than 428 sales and service agencies radiating domestic and foreign area, more than 2,000 sets of various processing equipment. Our company can independently complete more than 20 processes including turning, milling, planing and grinding.There are more than 180 middle and senior engineers and technicians.
The company continues to increase investment, marketing, output value, profit and tax and other major economic indicators are increasing at an annual rate of 30%. The products sell well in more than 30 provinces, municipalities and autonomous regions. Our Products also are exported to more than 80 countries and regions such as Kenya, Australia, Vietnam, India, Thailand, Pakistan and Southeast Asia, even enter the "the Belt and Road Initiative" international market. Our products are widely used in machinery, metallurgy, mining, power, railway, aerospace, port, petroleum, chemical and other industries. With an annual output of nearly 70,000 sets of lifting equipment, the per capita output value and economic benefits are among the best in the industry.